Realtime current 2b2t server queue and online
---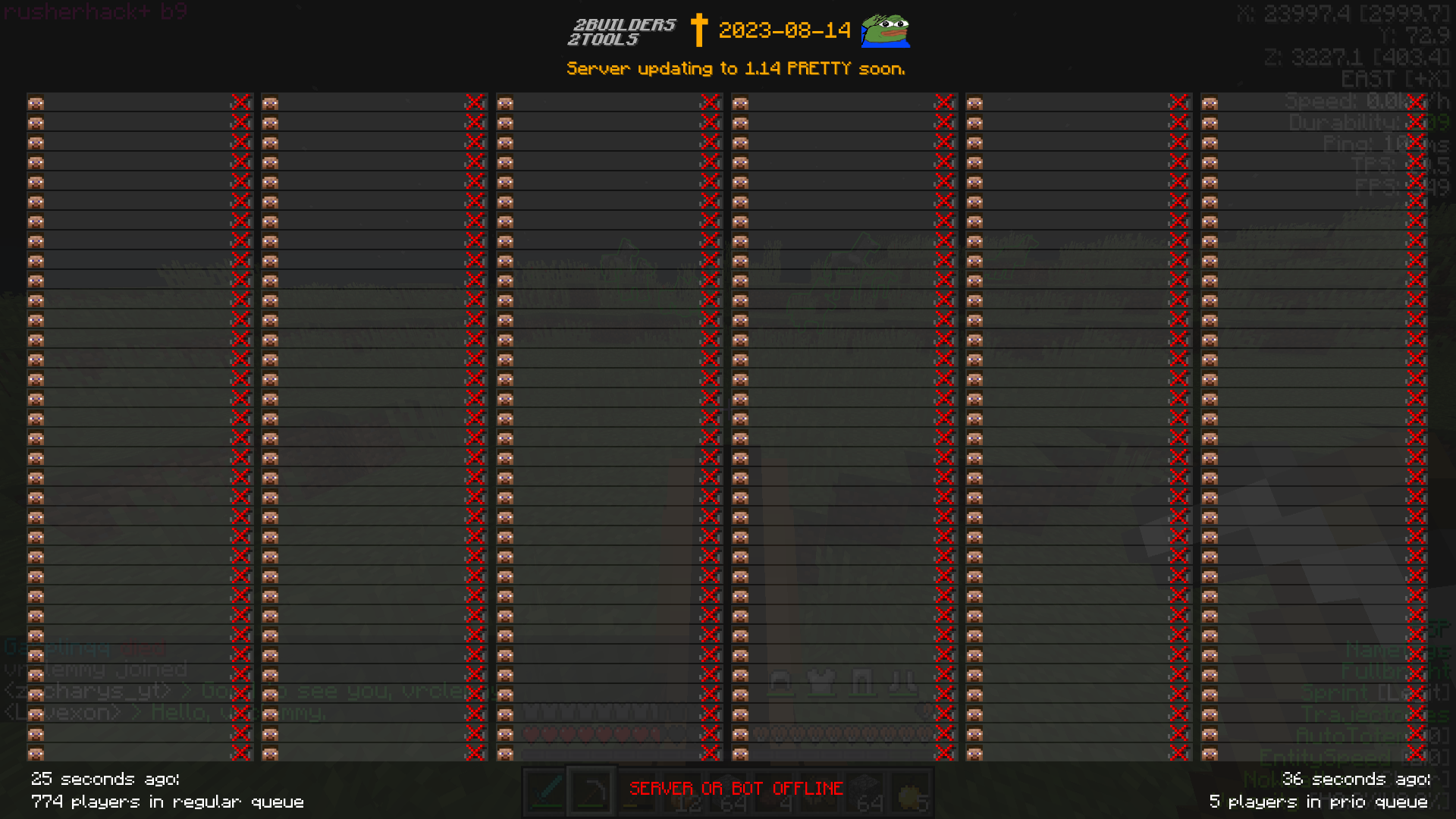 ← Left Bottom - Current Queue and last update.
↑ Middle - Current Players Online.
→ Right Bottom - Current Premium Queue and last update.
How much time you need wait?
Up to 2 minutes for 1 slot. Example: 120 slot in queue can be 4 hours.
Server Down or status
If every user on image offline - server offline too.
In most cases you need wait ~5 min and join again to queue.